Rochester New York Boxing History
Compiled By Bob Collins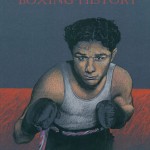 Boxing over the years has changes from bare knuckles with a referee or newspaper making the decision. Fights were fought from 4 rounds to over 100 rounds, using skin tight gloves or 4,6, 8 oz, or larger gloves. Fighting with no rules or some rules from any weight between fighters to set weights using judges. They fought outside on the ground, in barns, barges, taverns or saloons, church halls, arenas, ball fields to local clubs. They fought for pennies to eat or feed their families, for trophies, belts, medals or bragging rights to millions with crowds of 100 fans or over 100,000 fans.
This book has been written in honor of the people who were involved in Rochester's Boxing history. I have written many stories of fighters, places they fought, clubs they belonged to, photos and other pictures of interest. Over a period of some 20 years I have looked over hundreds of newspaper articles, viewed micro-film, talked to historians, boxers, managers, trainers, promoters, club members, family members and read books to complete the history. In many cases because of poor record keeping, some names, places, fights and dates may not be shown.
Cover Design by Bob Conge, Layout Nick Paulus, 85 pages. This book can be purchased directly from Bob Collins for $15.00, plus postage. Bob can be reached by telephone at (585) 663-4340, or by mail at Bob Collins, 57 Rhea Crest, Rochester, NY 14615.